Roto-Rooter is the leading provider of septic tank services in Mobile, AL. We offer a wide range of services, including septic tank pumping, drain field repair, grease trap pumping, and much more! We are fully licensed and insured, and we use state-of-the-art equipment to ensure that your septic tanks are properly maintained.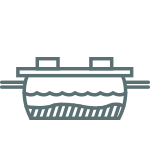 Septic Tank Services
We provide comprehensive septic tank services for Mobile, AL residents, including:
Septic Tank Installation: We can install a new septic tank or replace a previous one. Moreover, we will also install the necessary drain field.
Septic Tank Cleaning: We will remove the accumulated sludge and scum from your septic tank, ensuring that it functions properly.
Septic Tank Pumping: We will pump out your septic tank and haul away the waste to an approved treatment and processing facility, ensuring that septic tank waste is responsibly processed and poses no environmental hazards.
Drain Field Repairs
We service drainage field pipes to get your septic system back in its most efficient operating condition. We have full excavation capabilities to handle jobs big or small. Roto-Rooter can repair or replace damaged drain field pipes/lateral lines, which makes possible a more efficient and trouble-free septic system. We offer environmentally friendly septic tank treatment products that are a high potency formulation of cultured bacteria. This bacteria is vital for proper septic tank operation.
Grease Trap Pumping
Roto-Rooter dependably and professionally vacuums, pumps and hauls the waste from septic tanks, grease traps, catch basins and other liquid waste receptacles. We provide safe, legal disposal of the waste.
Why do some neighborhoods use septic tanks while others are connected to a local sewer system?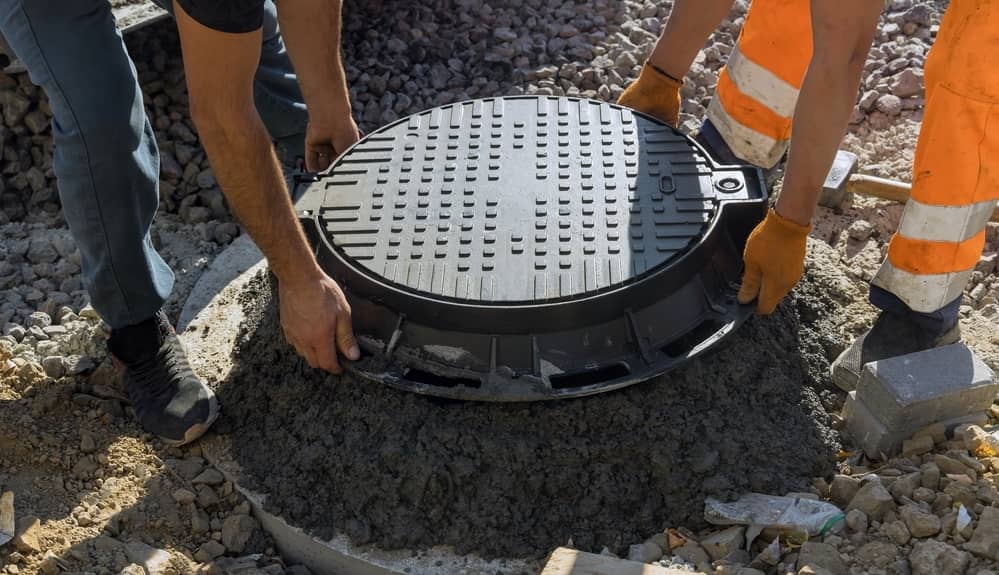 The answer that question is usually the location of the home. Houses located outside the vicinity of their local sewer system typically use a septic tank. Both utilities have their pros and cons when comparing them to each other. Most homeowners are required to pay a monthly fee when using their local public sewer system. When using a septic tank, the homeowner is responsible for maintenance and removing the waste-water but a septic tank doesn't come with a monthly fee. When comparing the two, homeowners of septic tanks usually save money in the long-run.
What is the lifespan of a septic tank? 
The lifespan of a septic tank could last a homeowner several years.   The main contributor to the deterioration of these tanks is weathering. The lifespan of a septic tank can also vary depending on how well it is maintained or the type of septic tank you own. On average, the lifespan of a septic tank is 20-30 years, plastic tanks can last up to 30-40 years and concrete tanks can last as long as 40 years or more. If maintained properly, these septic tanks are less expensive to own.
How do you properly maintain a septic tank? 
On average, an adult can produce up to 90 gallons of waste each year. Different particles of waste are stored within these tanks, solid particles tend to float at the top of septic tanks while layers of sludge and scum form towards the bottom. Properly removing waste, or septic tank pumping, can ensure a better quality of your septic tank and prevent the possibility of clogging. How often you schedule septic tank pumping can also vary on whether or not you, the homeowner, uses a garbage disposal. Septic tanks should be pumped at least every 3 years but if the household uses a garbage disposal, the septic tank should be pumped once a year. When the time comes to have your septic tank pumped or to schedule required maintenance, then you need to call the professionals at Roto-Rooter.
Roto-Rooter offers comprehensive services for septic systems, as well as aerobic and grease. You can trust our trained experts to provide quality service in a timely manner. Septic tanks, sand pits, grease traps, catch basins, and car sumps all hold waste that needs disposing of. We can dependably and professionally vacuum, pump, and haul your liquid waste and sludge build up. A Roto-Rooter engineering services team can also repair or replace damaged septic tanks.
Aerobic Treatment System
Aerobic treatment systems are on-site sewage treatment systems. They typically use forced air to treat wastewater. However, surface application or drip irrigation may also be used to disperse the treated wastewater. They may also be used to replace subsurface systems that are failing due to high groundwater and/or poor soil. While aerobic systems may be designed without performing a soil test, it is first advised to perform a soil profile. As a result, you may be able to reduce the size of the dispersal field or install a subsurface system.
While the initial cost of a system is often the bottom line, it may not be the most important. Don't forget the yearly maintenance costs or the total five year cost of a system. Yearly maintenance costs vary with each type of system that will affect the five year total cost of the system. The initial cost plus the maintenance cost over a five year period provides a different view of the bottom line. 
We are here to address all your septic tank plumbing issues 24/7. So, trust our expert plumbers in Mobile AL for your every plumbing need.