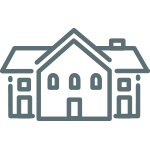 Homeowners across the Mobile, Baldwin and Washington counties trust Roto-Rooter for all of their plumbing installation, repair and replacement needs. Call us anytime!
Sewers and Drains
Kitchen drains – bathroom sink, shower and toilet drains – floor drains – downspout drains – main sewer lines… Roto-Rooter's professional service crews can handle them all. Drains of any kind will get backed up over time and begin to run slower as residue builds up on the inner walls of the pipes. A Roto-Rooter plumber / service technician will use Roto-Rooter's specialized plumbing tools to cut through the clog and remove all debris.
Faucets
Roto-Rooter Mobile, AL residential plumbing services are equipped to handle any faucet repair or replacement whether part of a kitchen sink, bathroom sink, bathtub, shower, wet bar, laundry room, water shut-off valves or even outdoor hose faucets. Faucets contain moving parts that break and wear out over time.
Sinks
We can repair or replace an existing sink or install a new one wherever you need it — kitchen, bathroom, laundry room or bar. We'll send a skilled Roto-Rooter Plumber as quickly as possible.
How to turn off the water supply if your faucet breaks
If your faucet breaks, don't panic! Look beneath the sink for the water shut-off valves. You'll see a cold water shut-off valve and a hot water shut-off valve. They're usually chrome with a small oval valve handle. Turn the handles clockwise until the water stops. If it won't budge, use a pair of pliers to slowly turn the knob back and forth until the faucet loosens. If the valve spins freely and won't turn the inner seat, tighten the set screw on the face and try again. Once the valve is moving, turn off the water and call Roto-Rooter.
Toilets
If you have a problem toilet that always seems to clog, run (leak), lack flushing power or if you need any sort of toilet repair or replacement, Roto-Rooter's licensed plumbing specialists can solve the problem.
Clogs
If a toilet requires plunging on a regular basis, there is probably an obstruction in the trap or further down the drainpipe. It may even be a symptom of a bigger problem farther down the sewer line. We can fix it regardless of the cause.
Running Toilets
If you hear water running in the tank for extended periods, your toilet is leaking. It could waste up to 200 gallons of water daily! Stop jiggling the handle and call Roto-Rooter!
Toilet Replacement
If your toilet was manufactured before 1994, it is probably costing you a fortune in water. A Roto-Rooter plumber can install an efficient new toilet that will conserve water and save you money month after month.
Showers & Tubs
Today's bathrooms feature an array of shower and tub designs. Roto-Rooter's licensed plumbing specialists are masters of all shower repairs, bathtub drain repairs, water pressure issues and even installations/replacements. We are the experts to call for all bathroom plumbing solutions.
Waterlines
When supply pipes leak, freeze or burst call Roto-Rooter. Your water supply pipes may have problems that limit water pressure, impacting everything from the quality of your shower to the reach of your lawn sprinkler. When Roto-Rooter makes a service call, we'll address the plumbing problem you called us about and diagnose any other potential plumbing problems. You'll get the information and options necessary to prevent future problems and costly repairs.
Sewer Lines
Roto-Rooter specializes in replacing sanitary sewer lines on private property. Roto-Rooter will replace your sewer line from your house to the sewer main or just repair a broken section if needed. We will also abandon old septic systems and connect you to the sewer main. Roto-Rooter gives a 5 year warranty on all sewers that we replace or install.
Pipe Work
Regardless of the type of pipe your home utilizes, Roto-Rooter's professional plumbers can service them from eliminating clogs to replacement & repair.
Copper – PEX tubing – PVC (Polyvinyl Chloride) – Orangeburg/fiber conduit – Cast Iron – Lead – Galvanized steel
Garbage Disposals / Disposers
Roto-Rooter will repair or replace broken garbage disposals and get your sink back to normal in no time.
Common Disposal Problem: Garbage disposal hums but won't operate properly.
Solution:
Press the reset button located on the bottom of the disposal. If this doesn't work, turn off the power switch and shine a flashlight into the drain. Look for a foreign object such as a coin, plastic bread tie or staple. Remove the item with pliers or a grasping tool. It is dangerous to put your hand inside a disposal. Your disposal may have a hex key jam clearing tool. Look for it under the sink or taped to the disposal. Check for a slot at the bottom of the disposal where the tool can be inserted and turned back and forth to clear the jam.
Dishwashers
Roto-Rooter professionally installs and replaces all dishwasher brands to provide you with years of trouble-free service. We also unclog drains that may be causing your dishwasher to back up.
Roto-Rooter's licensed plumbing specialist also install refrigerator water lines to keep ice makers and drinking stations supplied with clean, fresh water. Dishwashers and water lines are some of our most often requested kitchen plumbing jobs.
Water Heaters
Whether it's a conventional gas or electric water heater or a newer tankless (on- demand) water heater, we can help. You may purchase a water heater through us or pick up one from the supplier of your choice and hire a Roto-Rooter plumber to install it.
Septic Tanks
Roto-Rooter is an Environmentally Responsible Company.
A Roto-Rooter plumbing services team can also repair or replace damaged septic tanks and drainage field pipes to get your septic system back in peak operating condition. We have full excavation capabilities to handle jobs of every size.
Pipe Bursting
Roto-Rooter has the technology to replace sewer pipes without digging up the whole line. If there is a situation where there is a big tree, a parking lot or a garage in the way we can statically pull a new sewer line into place. This is most commonly done on four and six inch pipes.
For all your plumbing needs, contact Roto-Rooter anytime. We are a group of Professional Plumbers in Mobile Alabama.