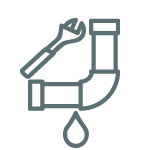 At Roto-Rooter, we specialize in addressing all facets of sewer line problems, offering exceptional sewer line repairs and cleaning services to the Mobile, Alabama community. Our proficiency extends to dealing with a broken sewer line, where we meticulously assess the extent of sewer line damage and provide custom-tailored solutions. When you encounter a broken sewer pipe, our team is equipped with the necessary skills and technology to restore proper flow, ensuring minimal environmental impact and inconvenience to you.
Our seasoned professionals are well-versed in identifying and rectifying a variety of sewer line issues, ensuring that each project, be it minor or substantial, is executed with the highest standards of quality and efficiency. If you're facing old pipe systems that have given way to time and usage, we can intervene with durable sewer repair solutions or provide trenchless sewer line replacement services.
Comprehensive Sewer Lines Solutions in Mobile, AL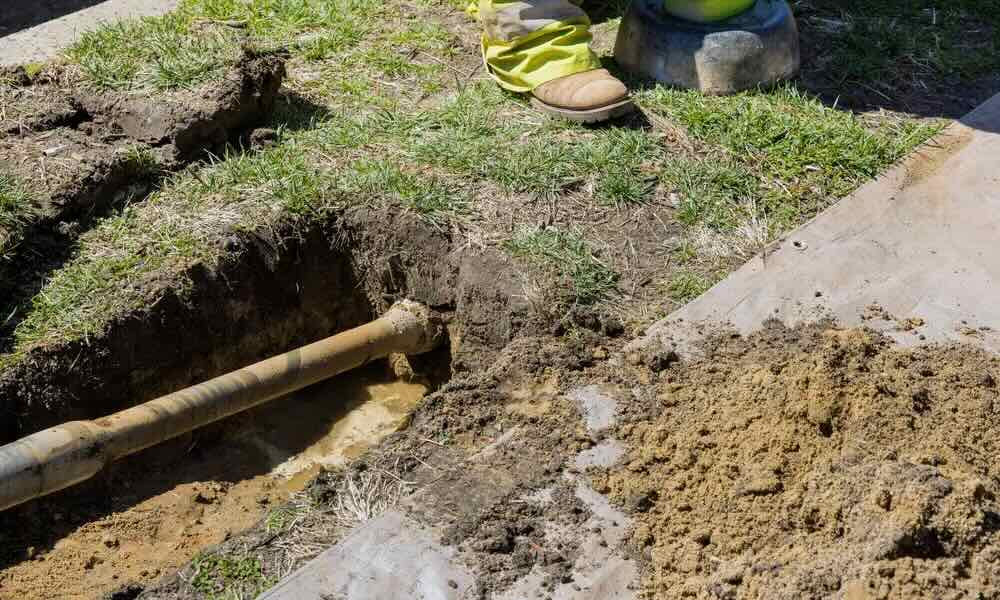 For reliable sewer line repair in Mobile, AL, trust our expertise. We can address a range of issues, including:
Broken, cracked, offset, or collapsed pipe – damaged pipes due to shifting soil, frozen ground, settling, etc.

Blockage – grease buildup or a foreign object is restricting or prohibiting proper flow and/or cleaning of the line.

Corrosion – the pipe has deteriorated and/or broken, causing collapses in the line and restricting flow.

Bellied pipe – a section of the pipe has sunk due to ground or soil conditions, creating a valley that collects paper and waste.

Leaking joints – the seals between pipes have broken, allowing water to escape into the area surrounding the pipe.

Root infiltration – tree or shrub roots have invaded the sewer line, preventing normal cleaning and/or have damaged the line.

Off-grade pipe – existing pipes are constructed of substandard material that may have deteriorated or corroded.
Traditional Sewer Line Repair and Replacement
For those instances requiring traditional sewer line repairs or full sewer line replacement, Roto-Rooter employs the "open cut" or "trench" method, a tried-and-true approach that facilitates direct access to the affected segment of the sewer system. This process is essential when addressing a sewer line problem caused by old or irreparably damaged pipes. We meticulously excavate the area to carefully remove the compromised sections of piping. Following the removal, we proceed with the sewer line replacement, installing new, durable pipes that are designed to withstand the test of time and prevent similar issues from reoccurring. This methodical replacement ensures a reliable, long-term solution for your sewer system, restoring it to its full functionality with confidence.
Pipe Bursting Method
The pipe bursting process uses a hydraulic machine to pull a full sized pipe through the sewer line to replace one which has damage or corrosion. As the new pipe is pulled through, it breaks up the older pipe – this method requires only small access holes at the beginning and end of the damaged underground pipe. However, the best part is obtaining a new high quality sewer pipe that is resistant to leaks and roots and will last a long time.
Our Commitment to Excellence
Roto-Rooter Mobile AL is dedicated to resolving every plumbing repairs issue with promptness and excellence. Our goal is not just to fix the immediate problem but to ensure long-lasting solutions that prevent recurring sewer line problems. Whether you are dealing with a simple blockage or require comprehensive main sewer line repair, our team is ready to restore your plumbing to optimal condition.
Don't let sewer line issues disrupt your life. Contact Roto-Rooter Mobile, AL today to experience seamless and professional sewer line repairs and maintenance services. We are committed to restoring your sewer system's functionality with as little disruption to your daily routine as possible.