Everyday plumbing needs are often taken for granted until an issue arises. While it may cause inconvenience in residential buildings, commercial establishments can face serious repercussions. Plumbing problems can disrupt operations and result in potential business losses.
In this blog, we'll explore the complexities and common plumbing issues encountered by business owners. Discover vital information about these common commercial plumbing problems.
What Is Commercial Plumbing?
Before discussing commercial plumbing problems in detail, let's define what we mean by "commercial plumbing." Essentially, commercial plumbing involves the installation, repair, and maintenance of plumbing systems in establishments like restaurants, office buildings, hospitals, shopping malls, and schools.
Commercial plumbing services differ from residential plumbing due to the scale of operations, variety of issues, and complexity of systems involved. Additionally, these systems must adhere to strict codes and regulations, requiring professional expertise and licensure.
Common Commercial Plumbing Problems
Though each commercial establishment faces unique challenges, certain commercial plumbing issues remain consistent across industries. It is essential to have knowledge about them. Here is a list of a few issues you may experience:
Overuse and high pressure can result in leaky faucets and pipes, increasing water bills while potentially leading to flooding damage. Ignoring such leaks could further exacerbate the issue, leading to mold growth and structural deterioration.
Commercial kitchens, restrooms, and other facilities generate large volumes of waste, which can easily clog drains. If not addressed quickly, blockages could result in overflows, causing property damage and health hazards for users and employees alike.
Commercial buildings often experience frequent toilet usage, which can lead to frequent breakdowns. This issue is particularly concerning in buildings with limited bathroom facilities.
Sewer odors can indicate blockages or breaks in sewer lines, creating an unpleasant environment and posing potential health risks for commercial plumbing operations.
Tackling Commercial Plumbing Issues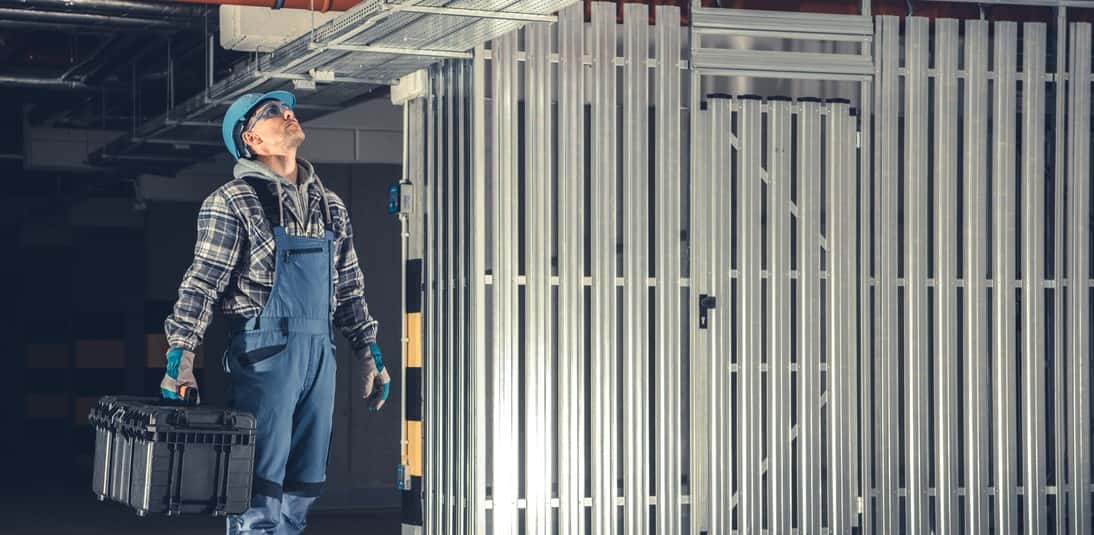 Recognizing commercial plumbing issues is crucial, but effectively dealing with them can be quite a different story. Below are some suggestions on how you can address them:
Undergoing Regular Inspections
Conducting routine plumbing inspections is an invaluable way of detecting potential commercial plumbing problems before they become more serious issues. Certified plumbers can conduct these examinations, searching for leaks, clogs, or damage that could require costly repairs in the near future.
Once an issue is identified, immediate attention to repairs should be made. Delaying repairs could worsen an already serious situation, resulting in more extensive damage and increased repair costs.
Participating in a preventive maintenance program can help your commercial plumbing avoid many potential problems. Such plans typically consist of regularly cleaning drains, inspecting plumbing systems, and replacing worn-out parts as soon as they become necessary, among other measures.
The Role of Professional Commercial Plumbers
Due to the complexity and potential cost associated with commercial plumbing problems and systems, hiring professional commercial plumbers is essential. Professional experts have years of training in handling these systems while adhering to strict codes and regulations, and they use cutting-edge technology to identify and resolve issues.
Engaging the services of professional plumbers is often the answer to saving time, reducing downtime, and avoiding expensive future repairs. Therefore, you can also seek expert service to resolve your plumbing issue.
Right Time To Get The Professional Plumbing Services
Professional plumbing services are essential to ensure the smooth functioning and longevity of your home's plumbing system. Timing may differ! An annual plumbing inspection could identify potential commercial plumbing issues before they escalate and save significant repair costs. Emergencies such as leaks, clogs, pipe bursts, or severe drain issues often come out of nowhere and require immediate professional intervention.
Also, consider hiring professionals when renovating or installing to ensure everything complies with the code and is done according to plan. However, minor repairs might seem manageable. But, improper handling could exacerbate existing problems further. So, always seek expert assistance when handling complex systems like plumbing to guarantee efficient, safe, and lasting solutions.
Conclusion
If left unaddressed, commercial plumbing issues can cause significant disruptions and financial losses. By understanding these issues, engaging in regular inspections and preventive maintenance, and employing professional help when necessary, these problems can be kept under control, helping ensure your establishment runs efficiently. A well-maintained plumbing system creates an ideal work environment for employees and customers and contributes to long-term business success.
Prevention is better than cure, and that principle also holds in commercial plumbing. By investing in quality plumbing services today, you could save yourself from potential headaches in the future. Make sure not to allow commercial plumbing issues to stand in your business's path toward growth and success! Roto-Rooter Plumbing & Water Cleanup provides various solutions for different plumbing problems. You can check the online website now!